Use the following guide to help you log in and access the Collaborative Physician Alliance (CPA) Provider Dashboard.
1. The week of October 9, 2023 Citizenship Criteria will be available for completion through December 13, 2023. For any issues, please contact the CPA Team.
2. Go to https://carolinasphysicianalliance.org/dashboard.
3. Please note that items will not be available prior to the week of October 9, 2023.
If you are an Atrium Health Employee choose the option to the left, which allows single sign-on or authentication using your @carolinashealthcare.org email address when connected to the Atrium Health network.
4. If you are NOT an Atrium Health Employee, rather an affiliated or regional provider, choose the option to the right to open up the login panel.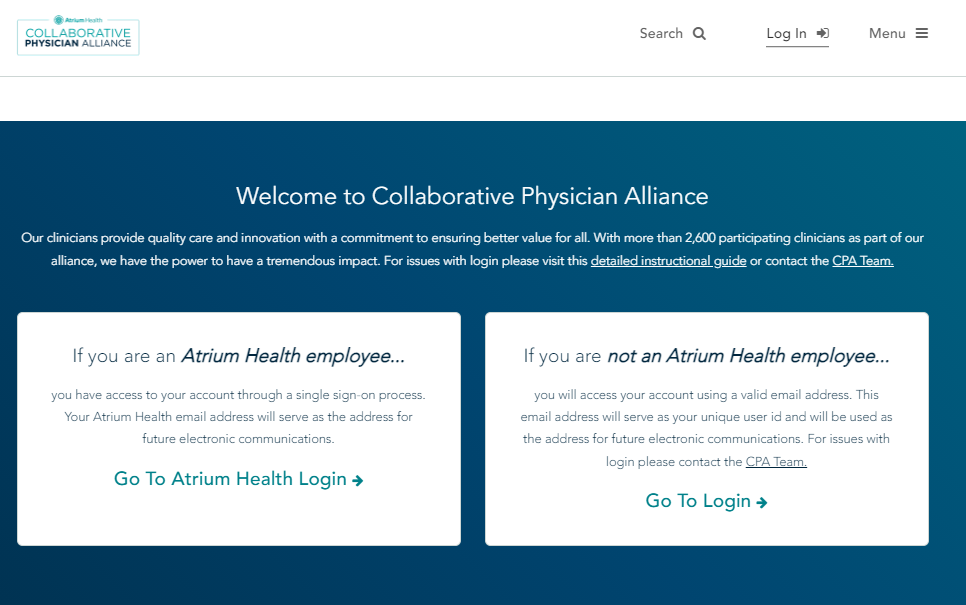 5. Input your email address and password.
If you forgot your password, you can reset it by selecting Forgot Password. You will then input your email address and click Submit. An email will be sent prompting you to reset your password.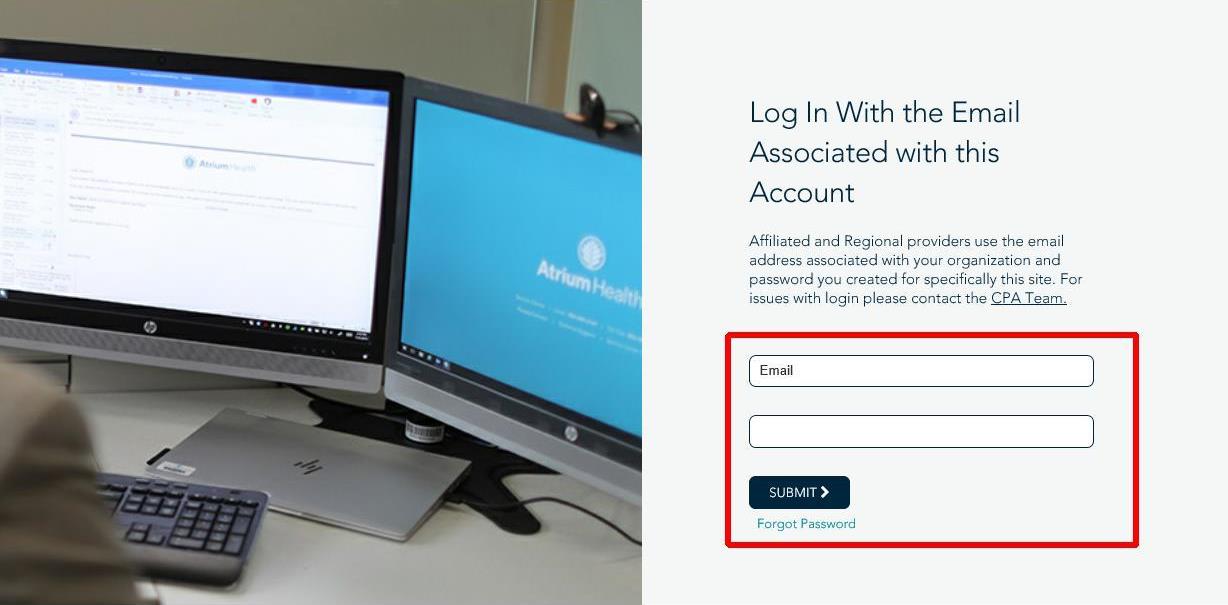 6. You may have to click on Menu in the upper right hand corner, then click Dashboard (secure) at the bottom of the dropdown to get to the main dashboard screen.
7. Once you have successfully logged in you should be directed to the secure CPA Provider Dashboard section of the website. At the top of the dashboard is the Current Item section. This is where you will view all three Citizenship Criteria items to attest/sign.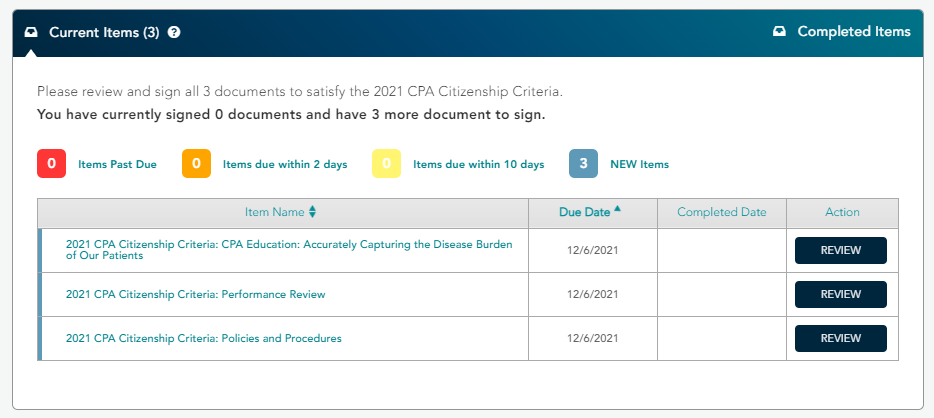 8. Open Citizenship Criteria items by selecting on the REVIEW button in the action column.
9. Once you have opened the item and reviewed it, you will manually select the Reviewed Item Icon

under the Action column.
10. Read this information and select the Sign Document button to legally sign and attest to each item.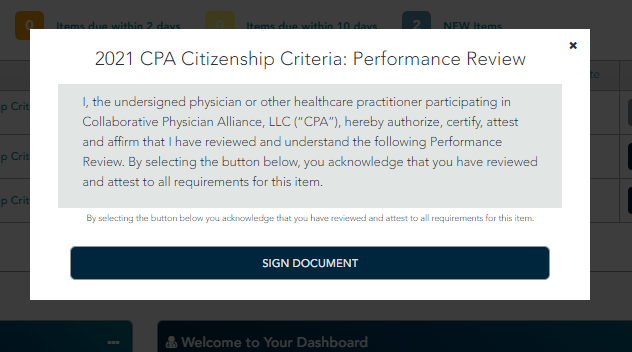 11. After signing the document, you will see the button change to COMPLETED in the action column.
12. Complete any remaining items following the same process. No further actions are required once all items are complete.
13. When you complete all criteria for 2023, you will receive an auto-generated confirmation email.